Step 1: Click the button:
Step 2: Fill in the required fields, including:
- Full name. You can change it later on.
- Username: Your username can be any combination of letters, numbers, or dots and must be 6–30 characters long. If the Gmail has been used by others, please try another name.
- Password and Confirm password validation: Gmail password must be at least 8 character long with at least one letter and one number. A strong password should contain uppercase and lowercase letters, numbers and special characters. Avoid easy passwords such as 12345678, your name, your relatives' names or date of birth or phone number.
Click the button "Continue" to move to the next step.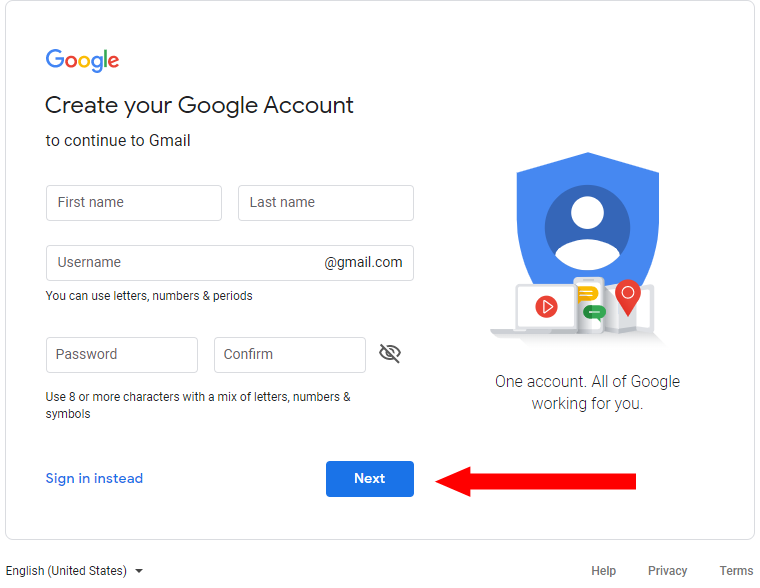 Step 3: Insert your phone number and click "Next".
Google will send a G-code to your phone.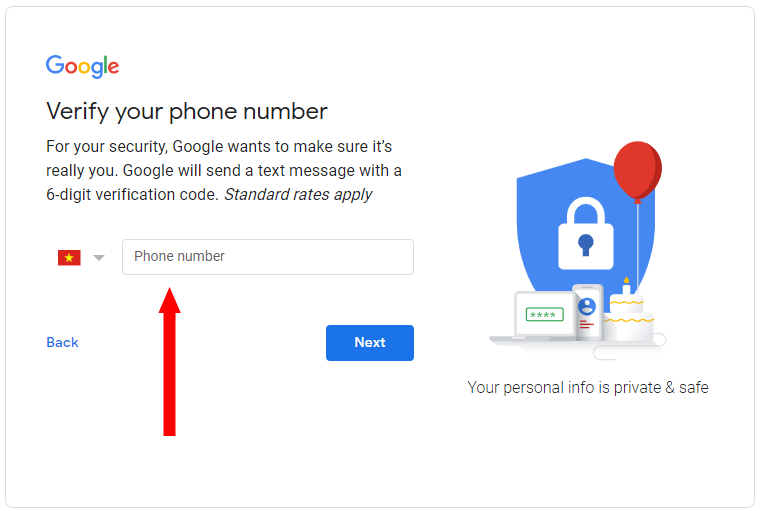 Step 4: Insert G-code as required.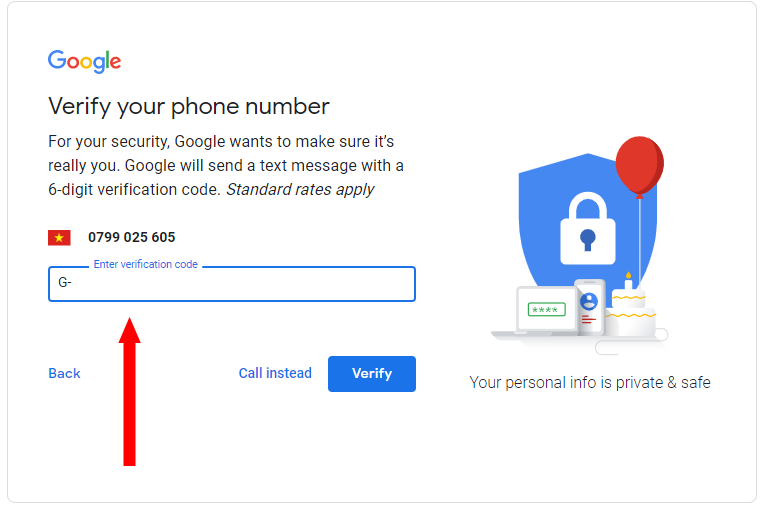 Step 5: Choose to save your phone number into your google account or not. Click "Yes, I'm in" if you agree, click "Skip" if you refuse.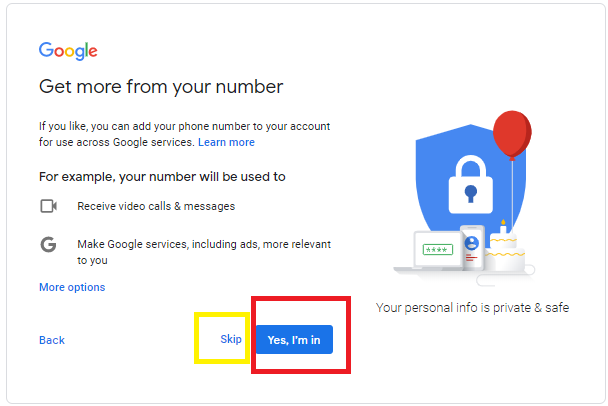 Step 6: Click "Agree" to accept terms and condition. Then you finish your registration.